Rapid Roller Dryer and Roller Kiln for Clay Ceramic Products
Roller dryer is to dry the ceramic products
Roller kiln is to fire the ceramic products



SEND INQUIRY NOW
CONTACT US
Telephone:
0086 18638712391
WhatsApp: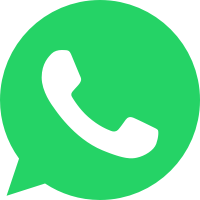 0086 18638712391
Roller dryer : The ideal solution for tiles drying, which could be in term of mono or multi layers to transport the items with high and fast drying efficiency;The heats from the generator
and the kiln section are feed evenly by the several groups of the hot air distributors, which could be regulated ac- cording to the need drying curve automatically;

Roller kiln : ** the Energy Consumption data is subject to the ceramic tiles firing @ 1200C with 40
minutes entrance to exit operation; The vary of firing condition will lead to the data deviation.
** Impulse firing could be applied into the firing system when customer need to ultra wide setting of the products; ** CAN-BUS means that all controlled parameter to be input and output by a PC touch screen interface with Fame View software through PLC and PID.
IF YOU HAVE MORE QUESTIONS,WRITE TO US
Just tell us your requirements, we can do more than you can imagine.