VP90 Yingfeng fully Automatic clay brick production line with tunnel kiln in China
Our rotary tunnel kiln fully automatic clay brick production line machine adopts the latest technology in China. The clay brick making machine all adopts China top quality technology. The whole system includes auto raw material processing, brick extruding, cutting and stacking, drying and firing .  The operation only need 10 workers.
SEND INQUIRY NOW
CONTACT US
Telephone:
0086 18638712391
WhatsApp: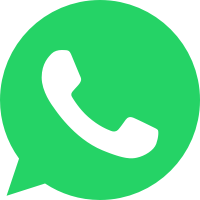 0086 18638712391
Product Introduction

Rotary tunnel kiln is improved and upgraded from traditional tunnel kiln.
Its biggest characteristic is the adobes stay still while the body of rotary kiln moves.
Kiln body are all steel structure,the circular orbit,once upon a time,in turn, divided into the dry period, preheating section, after roasting,cooling,heat preservation paragraphs. Machine and kiln body synthetic operation,iin order to characterize code. Rotation movement of the kiln body in orbit intermittent forward, front eat bricks, back end spit finished bricks,in turn ,drying, preheating,roasting,cooling,the whole process of bricks.
Fuel:natural gas,coal,diesel oil,etc.
Advantages:
1. Drying and firing won't be influenced by weather condition
2. Saving drying plastic cover costs compared with hoffman or clamp kiln
3. Saving labor costs ,only need 1 labor to operate the kiln.
4. Can get more finished bricks with more than 99% finished brick rate
5. Less maintenance costs without kiln cars compared with tunnel kiln
6. Saving enery compared with tunnel kiln ,energy consumption is 260 kcla/kg
IF YOU HAVE MORE QUESTIONS,WRITE TO US
Just tell us your requirements, we can do more than you can imagine.