Concrete roof tile making machine
Product Introduction:

1.High-speed of forming, high output and reliable performance.
Using PLC (Mitsubishi technology) automatic control, hydraulic pneumatic, the production speed can be up to 6-8 pieces/min and reach a high yield and a better cost performance.

2.Products are formed by filtration mould pressure.
With the advantages of beautiful structure, various types, high density, strong strength and precise size, they can meet the demands of various types of buildings and are top quality of concrete products.

3.A multi-purpose machine.
Through replacing mould, the machine can produce various types of main tile and matching tiles
SEND INQUIRY NOW
CONTACT US
Telephone:
0086 18638712391
WhatsApp: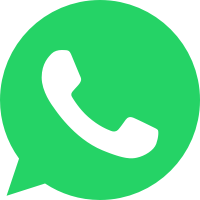 0086 18638712391
Concrete roof tile machine
1.New type of cylindrical tile molding machine with high forming speed, large output, and reliable performance. Using PLC (Mitsubishi technology) automatic control, hydraulic pneumatic, the speed of production can up to 6-9 pieces/ min, in a high yield, cost-effective priorities.
2.A new type of cylindrical molding machine, the underside of slid platform is made of semi-circular guide rail, compared with the square guide rail more stable and more wear-resistant. Main oil cylinder and four-cylinder overall orientation, not only to improve the stability of the equipment, but also to extend the life of the mold.
3.Through the filter press type molding, product with beautiful structure, variety kinds, high density, strong strength, accurate size to meet the needs of various types of buildings are concrete products of quality products.
4.A multi-purpose machine, by replacing the mold, can produce various types main tile and matching tiles.
IF YOU HAVE MORE QUESTIONS,WRITE TO US
Just tell us your requirements, we can do more than you can imagine.