China Automatic Clay Brick Making Machine For Sale
We can provide high quality automatic and semi-automatic sintered clay brick making machine with capacity from 20,000 to 400,000 bricks per day, different raw material processing equipment,brick cutting and stacking system, sintered brick firing kilns such as rotary tunnel kiln.
Yingfeng Machinery Professional China Adobe Automatic Soil Red Mud Brick Maker Clay Brick Making Machine For Sale manufacturers,we have a professional team of engineers to do clay brick machine installation,  training workers, imparting technical instruction to our buyers;
SEND INQUIRY NOW
CONTACT US
Telephone:
0086 18638712391
WhatsApp: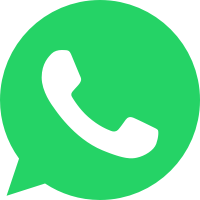 0086 18638712391
Robot stacking machine.

The Robot stacking machine is mainly used for stacking the brick blanks sewn by the warp-knitting components on the blank conveying machine on the kiln car. The blank format can be determined according to user requirements. The working process is automatically controlled by PLC. The yard machine has a complete mechanical structure and electrical control system to ensure the stability and reliability of the yard.
Features of Automatic Stacking Machine:1. The structure is reasonable and bears high reliability and convenient maintenance.
2. The horizontal transmission adopts synchronous toothed belt transmission, with linear guide rail pair, stable operation and high positioning accuracy.
3. The lifting system adopts hydraulic transmission system, sensor control, stable lifting action, and high positioning accuracy of brick stack layer and layer stacking.
4. The palletizing gripper adopts a pair of linear guide rails, matched with an optimized cylinder, and has high grasping and positioning accuracy without brick falling.
5. Collect centralized control, PLC programming and touch screen control, simple and convenient operation, easy to adjust various operating systems.
IF YOU HAVE MORE QUESTIONS,WRITE TO US
Just tell us your requirements, we can do more than you can imagine.