Hollow clay brick stacking and turning system
Stacker hollow brick overturning system can turn the hollow bricks up 90°so that there is no black point on brick wall.



SEND INQUIRY NOW
CONTACT US
Telephone:
0086 18638712391
WhatsApp: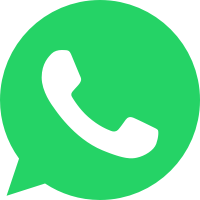 0086 18638712391
The hollow brick turning and stacking manipulator assembly includes a horizontal connecting beam and several brick grippers. The brick gripper includes a connecting arm that is guided and slidably assembled with the horizontal connecting beam. The ends of the adjacent two connecting arms are correspondingly rotated and assembled with a brick gripper, each connected The brick catch plate installed at the end of the arm is coaxially rotated and assembled, and at least one connecting arm is equipped with a flip cylinder for driving the catch plate to reciprocate 90° through a fixed frame. The cylinder of the flip cylinder is hinged with the corresponding fixed frame. The end of the piston rod of the inverting cylinder is hinged to the edge of the corresponding brick catching plate, and clamping cylinders are respectively installed on the connecting arms at both ends, and the cylinder body of the clamping cylinder is fixedly connected with the corresponding connecting arm. The piston rod of the clamping cylinder is fixedly connected with the connecting arm located in the middle. The present invention can turn the hollow brick by 90° while the blank stacker is grabbing and stacking. The overall structure is simple, the equipment transformation cost is low, and the use is safe and reliable.
IF YOU HAVE MORE QUESTIONS,WRITE TO US
Just tell us your requirements, we can do more than you can imagine.