Automatic clay brick stacker stacking setting machine
SEND INQUIRY NOW
CONTACT US
Telephone:
0086 18638712391
WhatsApp: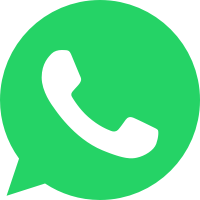 0086 18638712391
MAIN FEATURES:
1.Fast speed,high efficiency,big capacity,
The maximum capacity exceeds 30,000 pcs/hr;
2.Low electric consumption,low cost;
3.Driving by servo motor,running smoothly,high automatic;
4.Simple craft,reliable machine;
5.Flexible,save room and strong site adaptability;
6.Suitable for all kinds of bricks.

APPLICATIONS:
standard brick, Multi-hole brick, building blocks,etc.

MORE SAFETY:
The intelligent gripper realizes soft contact with the surface of green bricks to ensure good shape of green bricks.Three dimensional rotated spatial positioning realizes the overlapping of each layer to ensure the height of piles and stability.

TECHNICAL PARAMETERES:
Working environment:the width of tunnel kiln is from 2.5 m~6.9 m
Work cycle:40~60s for each work cycle
Higher:standard layers is 13(can be adjusted according to the height of kiln),much higher than artificial stacking
Faster:stacking 280 pieces to 460 pieces for standard bricks in one time( can be adjusted according to the height of kiln),realize high speed catching,moving and stacking by adjusting variable frequency inverter.
IF YOU HAVE MORE QUESTIONS,WRITE TO US
Just tell us your requirements, we can do more than you can imagine.