High Temperature Ceramic Shuttle Kiln
Production Introduction :
1. Because of its flat furnace, it has excellent thermal performance. suitable for tiles,Ceramic
plates, siva, daily tableware, electronic ceramics, etc. suitable for flat stacking Ceramic products.
2. Adopt modular design, use excellent refractory insulation materials, combustion system
system is efficient and energy-saving, and adopts a series of advanced technologies, such as
automatic gas Atmosphere control, combustion air heat exchange, proportional combustion, large
speed ratio transmission system,To meet the increasingly stringent requirements of
customers.Thermal insulation materials use high quality insulates plate and light-weight insulates
felt greatly reduce the heat dissipation of kiln.
3. This kiln use automatic and manual control according to requirement of actual work, while
ensuring to reach technical.Meantime, the system also provide the history record and trouble
shooting suggestion, which will help to improve the management of the operator; The Internet
connection and the remote control is also an option up to customer's requirement.
SEND INQUIRY NOW
CONTACT US
Telephone:
0086 18638712391
WhatsApp: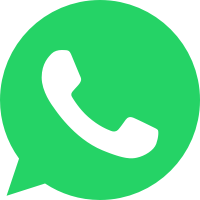 0086 18638712391
Product Introduction High Temperature Ceramic .Shuttle Kiln. High Temperature Ceramic .Shuttle Kiln. Company Introduction
Zhengzhou Yingfeng Machinery Co., Ltd. is a leading Engineering & Construction Machinery supplier in China. The main business is manufacturing Brick making project, etc. We have established reputation in countries such as Latin America where we have core customer bases. Meanwhile, we are well respected by the domestic factories and the customers. We have the confidence, backed by our professional knowledge and experience, to develop the foreign markets for our home enterprises and to open up the Chinese markets for the companies abroad. Nowadays, more and more reputed companies compete in a long-term cooperation with us. That's why we can provide our customers with the best quality products, the best price, and the best service. We abide by the principles of honesty, credibility, and mutual-benefit, and do our best to serve clients and customers both at home and abroad. With our top-notch professional knowledge and trading experience, we have seen our market development ability and actual business growth with an increasingly faster pace. We sincerely look forward to working with you to facility your company's foreign market development and China market expansion. Let's build a great future together!
IF YOU HAVE MORE QUESTIONS,WRITE TO US
Just tell us your requirements, we can do more than you can imagine.