Gas Electric Rotary Roller Kiln for Ceramic Brick Tile
Roller kiln, also known as roller bottom kiln, is mainly used for the production of ceramic building materials. It is a long-term firing kiln, and a tunnel kiln with twisted rollers as a carrier for the green body.



SEND INQUIRY NOW
CONTACT US
Telephone:
0086 18638712391
WhatsApp: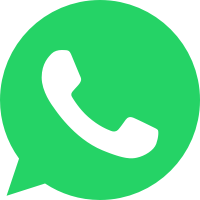 0086 18638712391
1.1 This electrical heating roller kiln project is designed by our professional technical designer team, which combined national conditions and roller kiln characteristic from domestic and abroad, optimized design to produce high quality, high efficiency and energy saving roller kiln. With the advantage of large output, stable quality, low energy consumption, easily operation and others, it is ideal firing equipment.
1.2 Kiln adopts modulization design and field assembling method, to ensure the precision of manufacturing, meanwhile to shorten installation time. Kiln firing use gas fire flame direct fire heat products, to improve products quality and level, reduce energy consumption and save more energy.
1.3 This kiln adopts excellent refractory thermal insulation materials, use mullite light-weight refractory brick as liner in
firing zone. Thermal insulation materials use high quality insulates plate and light-weight insulates felt greatly reduce the heat dissipation of kiln.
1.4 This kiln use automatic and manual control according to requirement of actual work, while ensuring to reach technical
requirements at the same time, it can greatly save investment. The kiln driving use 45 degree helical gear driving by cycloid reducer, transducer control driving speed, it is easy to control firing cycle to meet the demand of firing requirement of different products. It has advantage of easy operation, convenient, stable and reliable driving and others.
IF YOU HAVE MORE QUESTIONS,WRITE TO US
Just tell us your requirements, we can do more than you can imagine.