VP90 Fully Automatic Mud Vacuum Extruder Hollow Red Clay Brick Making Machinery
Due to the different raw materials, The Brick Extruder can be divided into 2 main different type: Stiff extrusion and Semi-stiff extrusion. 
SEND INQUIRY NOW
CONTACT US
Telephone:
0086 18638712391
WhatsApp: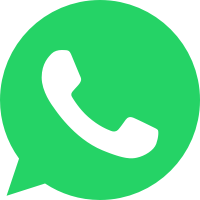 0086 18638712391
Our extruder belongs to Semi-stiff and is special designed for the soft clay, it's more suitable for the country like Bangladesh and India where use pure clay in high moisture content. Our extruder is high-performance vacuum extrusion equipment for forming of various type solid bricks and hollow blocks made from clay or clay mixture with coal gangue, shale, coal dust and other solid wastes. It is designed to be produced with German KWS technology according to German standards and is authorized to use German trademark of GFK. Its mixing reducer and extrusion reducer is equipped with hardenedgears which are all grinded.
.How to operate clay brick extruder correctly?

①Release the clutch before turning on the switch. Start the motor, then slip the clutch in when motor reaches normal speed. Feeding speed is supposed to get the vacuum chamber running smoothly, not blocked. And it is strictly prohibited to start with load.
②For clay brick extruder in normal production, start vacuum pump firstly, and then start clay brick extruder when the reading of the vacuum gauge reaches required level.
③Release the clutch, then turn off the motor before stopping the machine. For stopping vacuum brick extruder, close upper stage --mixer part firstly, then lower stage--extrusion part. If the machine needs to be temporarily stopped, it is only necessary to release the clutch device, no need to turn off the motor. Stop adding and squeeze out the mud before stopping extruder. Turn off the vacuum pump when vacuum extruder stops.
④Warm reminder:during operation, you must concentrate on the operation of the machine mouth, pay attention to the mud quality, and take appropriate measures in time.
⑤For vacuum extruder, pay attention to mud condition in vacuum chamber. If there is mud accumulation, you can adjust it by suspending the upper mixer to prevent blockage. Be careful with the degree of vacuum gauge and find out the causes in time if the vacuum does not meet the requirements.
More specific information about operation,repair and maintenance ,pls check DOWNLOAD Section (Profile No.24).
http://www.yfbrickmachine.com/faq
IF YOU HAVE MORE QUESTIONS,WRITE TO US
Just tell us your requirements, we can do more than you can imagine.