China plate rapid dryer for hollow clay bricks drying
Chain plate rapid dryer refers to the method of continuous and rapid drying of ceramic raw materials or bricks on the turning plate driven by the chain. 
SEND INQUIRY NOW
CONTACT US
Telephone:
0086 18638712391
WhatsApp: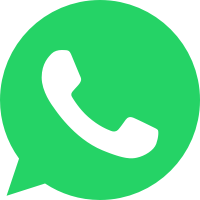 0086 18638712391
The dryer consists of a tunnel drying kiln and movable chain plates. It circulates and dries quickly. Its advantages are low labor intensity and high drying efficiency.
The chain plate drying kiln is suitable for the twice stacking system, and has a good drying effect on the thin-walled and high-cavity bricks.
The dryer is a very important part of the brick manufacturing process. The drying time and the quality of the brick are two important parameters in the drying process. There are different types of dryers and divided into two general categories: chamber and tunnel dryer. These dryers do not necessarily have an absolute advantage over each other. In general, tunnel dryers have more advantages over chambers, especially new tunnel dryers, which are highly controllable. In contrast, chamber dryers also have some advantages.
IF YOU HAVE MORE QUESTIONS,WRITE TO US
Just tell us your requirements, we can do more than you can imagine.