Fully automatic brick packing machine
The automatic brick unloading and packing machine is the equipment for the automatic unloading and packing of finished bricks after the firing of the sintered brick enterprises.


SEND INQUIRY NOW
CONTACT US
Telephone:
0086 18638712391
WhatsApp: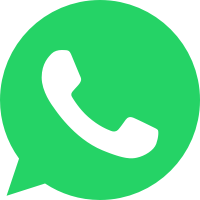 0086 18638712391
Technical Parameters:
1, the single-layer unloading cycle is less than 45 seconds;
2. Applicable brick types: standard bricks and 90 perforated bricks, the same stack shape does not need to replace the brick unloading clamp;
3. Installed power: the total power is 60KW;
4. Suitable kiln type: 2.5--4.0m.

Technical advantages:
Automatic brick unloading and packaging technology is a set of interlocking technology package, with three major inventions including "composite brick unloading technology", "cross stacking technology with automatic forklift hole reservation", and "palletless packaging technology". Patented technology is representative, incorporating a number of technological innovation achievements. The fully automatic brick unloading and packing unit launched on this basis truly meets the practical requirements of design concept, sophisticated equipment structure, simple operation, stable production capacity, and the trend of automation after the kiln.
value of customer:
Automatic brick unloading and packaging unit can bring many benefits to customers:
1. The daily unloading of bricks (standard bricks) is as high as 400,000, and each class only needs 3 people to complete;
2. High brick unloading efficiency, fast turnover of kiln car;
3, the loading and unloading truck is faster and the operation cycle is shorter;
4. The brick stack is more stable, and the transportation radius can be increased by 2-3 times.
IF YOU HAVE MORE QUESTIONS,WRITE TO US
Just tell us your requirements, we can do more than you can imagine.