Semi-Auto brick packing machine
Main feature
1. Manual unloading of bricks can effectively solve the problems of unloading bricks such as inverted stacking and serious adhesion.
2. The manual placement of bricks and the conveyor chain are flexibly placed, which effectively saves space, the process is simple, and the brick unloading efficiency is high.


SEND INQUIRY NOW
CONTACT US
Telephone:
0086 18638712391
WhatsApp: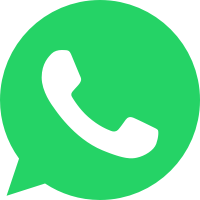 0086 18638712391
. There are a variety of combinations for the packing and marshalling system (word-type/one-type), which can be arranged flexibly according to the on-site production situation.
. After unloading the bricks manually, the grouping, palletizing and packing realize automatic operation, and the packing efficiency is high.
. The brick stack forklift hole realizes automatic reservation of fewer blocks, and the brick stack is more stable; there is no pallet packaging, which is convenient for subsequent transfer and stacking.
. Wide application range: 2.5m-9.2m tunnel kiln, 8.88m-15.88m rotary kiln.
. There are many types of applicable bricks: standard bricks (240×115×53), Kp1 (240×115×90) and various porous bricks.
. 360° safety fence, safe and convenient for maintenance.
. Long equipment life and low maintenance cost.
. The whole machine occupies a small area, saving construction investment.
. Centralized control of the whole machine: PLC control, HMI operation, remote diagnosis, simple operation and easy adjustment of various operating parameters.
. Remote service: The remote technical service center and remote after-sales service center improve the efficiency of customer service.
IF YOU HAVE MORE QUESTIONS,WRITE TO US
Just tell us your requirements, we can do more than you can imagine.