QMY4-30 Small cheap mobile concrete brick block making machine
Product Characters:
1.Advanced technology,high quality: The whole machine adopts supreme quality steel, precise welding,imported hydraulic components.
2.The hydraulic system and the machinery system of this equipment supplement each other and the operating of it is very simple;
3.No need pallets, low investment high profits;
4.Raw material wide application:stone,lime,sand,coal gangues, fly ash,construction waste,tailings as raw materials, suitable for different conditions raw materials;
5.The major vibration form is mould vibration, which can make super vibration influence with small power.With the pressure of hydraulic system, it makes the raw material adding adequately and compacting adequately;
6.It can produce various kind of concrete production by easily changing the mould.
SEND INQUIRY NOW
CONTACT US
Telephone:
0086 18638712391
WhatsApp: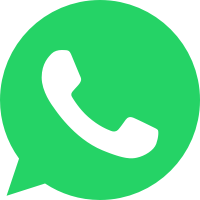 0086 18638712391
4-30 type hydraulic ground mould mobile brick machine, is one kind of new production that synthesizing the advantage of both hydraulic and machinery, meeting the requirement of customer from the target market of oversea, basing at the principle of smaller investment with higher machinery property.
● Passing the strict quality inspection

- CE/SGS/ISO9001:2000

● With the best configuration
- Imported Control Panel


● With great performances
- Super strong vibration and can produce high density brick
- Extremely proving the stability
- Effectively to solve the problems of system halted, holdup, weak pressure, motors burning and consumption in the block machine industry.

IF YOU HAVE MORE QUESTIONS,WRITE TO US
Just tell us your requirements, we can do more than you can imagine.