JKY50 Red Soil Mud Clay Hollow Automatic Brick Making Machine
Product Introduction:
JKY series red brick making machine are our advanced twin-stage vacuum extruders which draw advanced experience from the developed. and domestic technology .
It is suitable for big factory and those who have high demand on brick quality.
They are mainly made of high quality steel with features of reasonable structure, sturdy and durability. 
The machine's axles, gear and other important spare parts which are made by carbon steel and alloy steel through modulation or quenches heat treatment procession so as to extend the service life.
SEND INQUIRY NOW
CONTACT US
Telephone:
0086 18638712391
WhatsApp: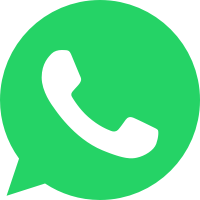 0086 18638712391
Advantages:
Strong applicability,high efficiency;
2.High productivity;
3.Labor saving;
4.Suitable for various materials.



The way to deal with the air leak of vacuum chamber.
The adjustment of the vacuum pump is according to the specification of it. When the brick machine works normally and the pug material is extruded smoothly, you can start up the vacuum pump. You can light candles or something easy to produce smoke to test the leak. You can begin the test from the entrance of the first level extruded mud cylinder. If there is leaking, the flame or smoke will be inhaled into the vacuum chamber. The way to deal with the breakdown is to open the mud cylinder and cut short the spiral leaf to extend the closed area. The length of the closed area is not proper too long. Only to make sure there is no air leak is ok. Too long will increase resistance and energy consumption. With the attrition of the spiral leaf, the closed section will be extended gradually. After solve the clay material closed problem, you can check every commissure part of the vacuum chambers and every part that may leak air. If there is leaking, you should open the vacuum chamber to solve the problem if it is serious, on the contrary, you only need use acetone to clean the surface and use polymer sealant to seal. Because of the negative pressure of the vacuum chamber, the air is inhaled, it's easy to seal. The polymer sealant should be waterproof, fight oil its toughness is good when it is dry. The brittle one is not proper to choose. Because it is the negative pressure, the pressure of spring is not need too big. And at the beginning it will leak little, but after running-in this situation will be changed.
IF YOU HAVE MORE QUESTIONS,WRITE TO US
Just tell us your requirements, we can do more than you can imagine.