QMY 12-15 Movable Egg Laying Concrete Block Making Machine
Resonable designed achieve box vibration, hydraulic stripping,omnidirectional automatically movement. High quality of steel and precision welding made the machine a longer service life and hydraulic system made less fault during work. QMY 12-15 automatic mobile movable egg laying layer hollow cement fly ash concrete brick block maker making machine has large productivity than the other small brick machine, the block density becomes higher, shaping speed quicker and block strength more.
Yingfeng Machinery Professional QMY 12-15 Automatic Mobile Movable Egg Laying Layer Hollow Cement Fly Ash Concrete Brick Block Maker Making Machine For Sale manufacturers,Professional international after-sale service center available
CONTACT US
SEND INQUIRY NOW
WhatsApp: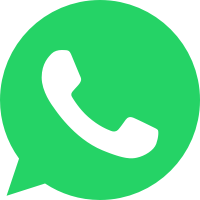 0086 18638712391
No.

Model

Pcs/cycle
400x200x200

Pcs/h
400x200x200

Power

Phase

Price Scope /USD

1

2

160

Diesel/electric

Three/Single

700~800

2

4

320

Diesel/electric

Three/Single

2400~2600

3

5

400

Diesel/electric

Three/Single

2700~2900

4

4

360

Diesel

Three/Single

2600~2800

5

4

480

Diesel

Three/Single

2200~2400

6

4

480

electric

Three

3100~3300

7

6

864

electric

Three

7800~8000

8

12

2880

electric

Three

14000~16000

9

18

4320

electric

Three

16000~18000

Note: The above price scope is just for your budget reference based on standard 400X200X200 mould , the exact offer will be sent once you confirm the model and mould
IF YOU HAVE MORE QUESTIONS,WRITE TO US
Just tell us your requirements, we can do more than you can imagine.