About Us- Zhengzhou Yingfeng Machinery Co.,Ltd.
Zhengzhou Yingfeng Machinery Co., Ltd. was established in 2011.We are dedicated to the overall solution of large-scale production line of new energy-saving and environmentally friendly wall materials and the integration of high-end building resources.
SEND INQUIRY NOW
CONTACT US
Telephone:
0086 18638712391
WhatsApp: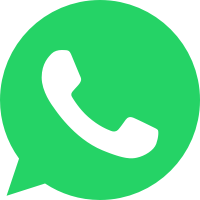 0086 18638712391
Our company has a professional team for scientific research, technology development and construction . Our imported production equipment from Europe and the United States, robot automatic welding equipment, can create high-quality, high-precision, and beautiful sintered brick equipment. Our machine quality can be comparable to European and American suppliers.
Our company insists on taking the road of high-end brands and has won praise from customers all over the world. Since the establishment of the company, we have exported more than 300 production lines in more than 40 countries, such as South Africa, Zimbabwe, India, Bangladesh, Sri Lanka, Pakistan, Nepal, Uzbekistan, Rwanda, Uganda, Tanzania, Peru, Colombia, etc.
Our company's products include raw material feeding, mixing, crushing systems, hard plastic and semi-hard plastic extruders, automatic brick cutting and transportation equipment, tunnel kilns , rotary kilns and so on.
In order to support more small and medium-sized brick factories, in 2015 we integrated interlocking and cement block machine
While leaving the footprints of our times in the history of the world's bricks and tiles, Yingfeng insists on being "the spreader of brick and tile culture,, and the protector of natural life."
IF YOU HAVE MORE QUESTIONS,WRITE TO US
Just tell us your requirements, we can do more than you can imagine.