China high quality double stage brick vacuum extruder
We can provide high quality automatic and semi-automatic sintered clay brick production line machine with capacity from 20,000 to 400,000 bricks per day, different raw material processing equipment,brick cutting and stacking system, sintered brick firing kilns such as rotary tunnel kiln.
Yingfeng Machinery China High Quality Complete Auto Automatic Machine Making Burnt Red Clay Brick Production Line manufacturers-Yingfeng Machinery,we have a professional team of engineers to do clay brick machine installation,  training workers, imparting technical instruction to our buyers;
SEND INQUIRY NOW
CONTACT US
Telephone:
0086 18638712391
WhatsApp: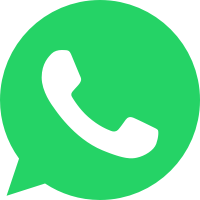 0086 18638712391
Model

Capacity Up to(t/h)

Extruder Power
(KW)

Vacuum degree
(MPA)

Vacuum pressure (MPA)

Out size

(mm)

VP50

32.5

132+55

≤-0.092

4.0

7400X2600X2600

VP60

45

200+90

≤-0.092

4.0

8800X2900X2900

VP75

55

250+110

≤-0.092

4.0

9400X3100X3300

VP90

80

280+132

≤-0.092

4.0

9600X3200X3500

VP120

125

450+200+18X2

≤-0.092

4.0

10200X3100X4025
Q: How to open a clay brick factory?

Basic elements:
1. raw materials 2.water 3.electricity 4 land 5.fund
Step 1: Investigate the market and confirm the demand
To determine new plant production scale should refer to the local market conditions.First of all, we shall thoroughly investigate local brick and tile market conditions and grasp following situation:current market demand,actual production volume of existing companies, how big the market gap is,current selling price of brick and tile products and the demand and price trend.Besides,is there the same new brick factory to be built?What is the production scale?After mastering above conditions, the new plant can be determined.
Step 2: Confirm brick type
Formulate product production plan according to the condition of raw materials.When you build a new factory, you must have a clear understanding of the local production materials.After determining the dosing plan and selecting raw materials, we must determine the production plan and scale according to local market conditions. It is suitable for hollow brick or hole brick?Whether annual production scale should be 50 million or 80 million?
Step 3: Confirm the production process and equipment
Selected production process and equipment according to raw materials.Clarify your raw material properties before starting new plant.Please have experienced technical staff to plan the production route and conduct selection or design production equipment.Not all equipment can adapt to your raw materials.
Step 4: Infrastructure construction
After determining production scale, it is possible to determine area, process direction, equipment layout of production plant and the location of living area according to the size of production volume.Plan plant elevation based on local geological, hydrological and meteorological conditions.]Arrange various production workshops according to the wind direction.To determine the mode of production, shall it be labor-intensive companies or technology-intensive enterprises,requires whole careful plan and design by technicians based on the results of technical and economic analysis.
1. Civil work: including Chenhuachi, workshops, doors, windows, and roofs of aging workshop.Meet installation requirements of reversible spreaders, multi-bucket excavators and conveyor belts.At the same time, water supply and drainage and heating are completed.
2. Aging workshop:The crushing workshop completes all civil construction tasks inside and outside the crushing room and feeding room.Complete the plant closure work.Meet installation requirements of feeder boxes, belts, crushers, vibrating screens, back-feed belts, and aging conveyor belts etc.
3. Molding workshop:including the feeding box, mixer, clay machine, extruder, cutting and transportation construction, as well as the kiln base after pouring belt,top car machine, tractor, kiln channel pavement, cushion and other construction.
4. The civil construction scope for air compressor stations, plumbing, substations, fire pump rooms, etc. includes drying kiln, roasting kiln, ferry car,hydraulic pusher,return tractor,traction machine, winch, tidal fan, blower, kiln cooling fan,pipeline , heat exchanger,kiln car production, track and so on.
Step 5:Preparation before production
1. organization construction
2. Make plans and regulations
3. Maintain and add equipment
4. Clean up the existing dry site and drying supplies
5. Maintain kiln
6. Maintain electrical equipment
7. Prepare sufficient fuel
8. Preparation of auxiliary items for production
9. Construct road and drainage
10. Prepare raw materials in advance
11. Ensure safety precautions
12. Run a test
13. Prepare spare parts


IF YOU HAVE MORE QUESTIONS,WRITE TO US
Just tell us your requirements, we can do more than you can imagine.