M7MI Twins Diesel Engine Hydraulic Mobile Earth Brick And Block Moulding Making Machine
Yingfeng Machinery Best M7MI Twins Diesel Engine Hydraulic Hydraform Compressed Mobile Earth Clay Brick And Block Moulding Press Making Machine Price Supplier,Professional international after-sale service center available

SEND INQUIRY NOW
CONTACT US
Telephone:
0086 18638712391
WhatsApp: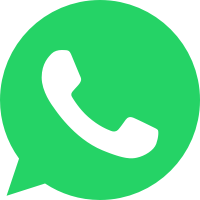 0086 18638712391
NO.

Model

HP

KW

Pcs/cycle

Capacity

(pcs/h)

Pcs/8hours

Price USD

1

YF1-20

8

3

1

180~220

1440~1760

2700~3000

2

M7M1

8




1

275~300

2200~2500

4500~5500

3

M7M1 Twins

10




2

550~600

4400~4800

6000~7000
M7MI Twins in the newest type block making machine, which is with double press heads and mixer so that can make the capacity twice bigger than M7MI before.
And we also add one special material hopper, which can feed materials to hopper conveniently and can make the equipment reduce time heavily.
M7MI Twins diesel engine hydraulic hydraform compressed mobile earth clay brick and block moulding press making machine is a special equipment for producing interlocking building bricks. Cement, clay, shale powder, fly ash, lime and other materials can be used as raw materials, when curing, the product can be dry lamination without mortar. Cement soil interlocking brick locks each other in front and back, top and bottom 4 sides , so each piece of dry accumulation and locked in place. Dry stack significantly saves time and cost of construction. The machine has the specification of convenient to move and produce bricks at different sites, saves the transporation cost of raw materials. It can be powered by diesel engine or electric motor.
IF YOU HAVE MORE QUESTIONS,WRITE TO US
Just tell us your requirements, we can do more than you can imagine.