JKY60 75 90 120 Big Model Double stage Vacuum Extruder brick making machine
JKY60 75 90 120 Big Model Double stage Vacuum Extruder brick making machine is with high vacuum pressure suitable for once stacking system
SEND INQUIRY NOW
CONTACT US
Telephone:
0086 18638712391
WhatsApp: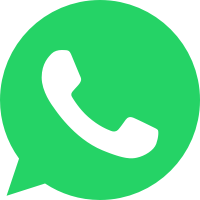 0086 18638712391
Product Introduction:
JKY series red brick making machine are our advanced twin-stage vacuum extruders which draw advanced experience from the developed. and domestic technology .
It is suitable for big factory and those who have high demand on brick quality.
They are mainly made of high quality steel with features of reasonable structure, sturdy and durability.
The machine's axles, gear and other important spare parts which are made by carbon steel and alloy steel through modulation or quenches heat treatment procession so as to extend the service life.
Advantages:
1.Strong applicability,high efficiency;
2.High productivity;
3.Labor saving;
4.Suitable for various materials.

Reducer

Auger adopts high chromium raw materials,the auger front part can produce 20 million bricks,the auger back part can produce 40 million bricks one time.
High load capacity to admit any pressure from soft to stiff extrusion condition.
Reducers with parallel shafts,case hardened and ground helical gears to ensure secure,progressive transmission and quiet operation and long durability.
Different types of augers are available to adapt for varying clay requirements and shaping conditions:
1. Highly wear resistant chromium alloy
2. Steel alloys with chromium or tungsten carbides resurfacing
3. Steel alloy
The whole Magnabloc extruder range offers alternatives for cylindrical,conical or extra-conical auger configurations to better adapt for any product need,type of clay and shaping requirements.
IF YOU HAVE MORE QUESTIONS,WRITE TO US
Just tell us your requirements, we can do more than you can imagine.