China JKR30 Vacuum extruder clay brick making machine in Uganda Rwanda Burundi
We have more than 10 sets of JKR30 Vacuum extruder running well in Uganda .

SEND INQUIRY NOW
CONTACT US
Telephone:
0086 18638712391
WhatsApp: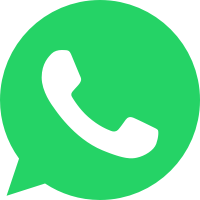 0086 18638712391
Product Introduction:
JKR30 can produce solid ,perforated bricks, and hollow bricks.
Its vacuum pressure can reach 2.0 MPA.
It is ideal product for small clay brick factory who wants to get high quality bricks.
Buyer can choose auto clutch or manual clutch.
JKR30 are mostly sold in South America, such as Peru, Argentina, and African countries such as Tanzania, Mozambique, Cameroon, Rwanda, etc.


Recommended Production Line:
Standard production line :
Box feeder + Double shaft mixer+ Double roller crusher + Vacuum extruder+ Brick cutter
Simplified production line:
Box feeder + Vacuum extruder+ Brick Cutter (precondition:The soil has been aged in advance and there are no large stones in the soil, otherwise the extruder will be damaged.)
Soil source choice and clay material processing:
Soil source choice and clay material processing are the most important factors to make sure the machine works normally. Not all soil is suitable for bricks. Firstly,the soil should without weeds, roots, stone etc. And the purity is consistent, the viscosity is moderate, and it's suitable for making bricks. If you use fly ash, coal gangue and all kinds of waste residue to make brick, you should choose soil whose viscosity is strong to improve the adding volume of waste residue. As the alluvial soil that clay layer and sand layer are separate obviously, it should be use through digging,adding water, mixing and weathering after two years. The soil that is suitable for using in current year, also need to pile up a week after digging, adding water. The quality of those clay materials should be the same. The so-called quality means that the viscosity and the wet degree are same. For example, one pile is sand while other pile is clay, one pile of material is dry while the other one is wet, and these are all not suitable. The volume of you adding should be uniform. If not, the output and quality of products will be affected. The wet degree of clay materials is not balance is the most serious mistakes you should avoid. The result is terrible. The machine will be damaged, even explode. The equipment should be reasonable and complete. If the viscosity is not good, you should have mixer, or you can add some additives. If the equipment is not so complete and the soil source and clay materials can not satisfy, you will get nothing, especially when you make cellular type hollow bricks. Only respect natural rules and science, can you do things well.
IF YOU HAVE MORE QUESTIONS,WRITE TO US
Just tell us your requirements, we can do more than you can imagine.