Supper fine high speed alloy double roller crusher for high end brick production
Fine pulverizing double roller crusher is used to further crush clay and other medium hard raw material into materials with the size ≤2mm.
SEND INQUIRY NOW
CONTACT US
Telephone:
0086 18638712391
WhatsApp: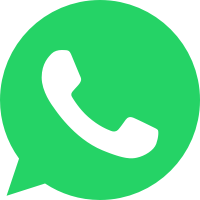 0086 18638712391
Both ends of the fine crusher are equipped with regulating pinched security block which is used to protect rolling circle and equipment.
The roller body adopts medium-manganese nodular cast iron .Hardness value may reach HRC60~62°.
The equipment is with auto lathe machine for easy machine maintenance.
Raw material processing
In addition to higher raw material performance requirements, the one-time burning process also requires raw material processing, and the raw material particle gradation is more reasonable. For coal gangue or hard shale, although it is suitable to use the one-time burning process, if the raw material processing fineness is unreasonable. If the aging effect is not good, the forming of the bricks cannot be guaranteed. Strength of wet billet and drying effect. When the green body enters the drying kiln and heats up, it becomes soft and its strength decreases. The bottom body cannot withstand the pressure of the upper body and collapses. Therefore, the fineness of raw materials must meet: ∠0.5mm accounted for more than 55%, 05.mm-1mm accounted for 20%-25%, and 1mm-2mm accounted for less than 20%. The lower the plasticity index of the raw material, the higher the proportion of fines should be.
IF YOU HAVE MORE QUESTIONS,WRITE TO US
Just tell us your requirements, we can do more than you can imagine.