Fully Automatic Twice Stacking Ceramic Face Brick Tunnel Kiln
Fully Automatic Twice Stacking Ceramic Face Brick Tunnel Kiln.
Quality guarantee plans and activities are developed to prevent nonconformities.
SEND INQUIRY NOW
CONTACT US
Telephone:
0086 18638712391
WhatsApp: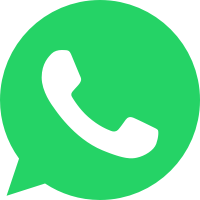 0086 18638712391
Fully Automatic Twice Stacking Ceramic Face Brick
Tunnel Kiln
is external firing technology which uses gas , oil, or husk.
Since the end of the 1990s, China has been faced with the problems of high investment, complex process and difficult maintenance, and the advantages of the secondary yard burning process are difficult
In order to give full play to it, the domestic sintered wall materials are also greatly limited by the one-sided use of one-step code burning technology to improve the quality of products;
At present, domestic high-end public buildings, such as hospitals, schools, museums, libraries, cultural tourism centers and other clean bricks and green bricks are gradually used, but the second batch burning of clean brick factories
The vast majority of processes still rely on manual operation, and the degree of automation is extremely low, which is no longer suitable for the current shortage of labor resources;
We follow the trend of the world today, innovates boldly, and independently develops a new type of secondary code burning system for the pain point. Its main features include:
1. The drying tray is canceled, greatly simplifying the process;
2. The drying vehicle has been redesigned to make the connection between vehicle products and upper and lower level systems more smooth;
3. The efficient ceramic tile conveying technology is used for reference, and a large number of servo motors are used to control the operation, marshalling and connection of green bodies and vehicles;
4. The upper shelf and lower shelf are concentrated on the same side of the dryer, simplifying the process and greatly saving space;
5. The newly developed DSC discrete integrated control platform integrates variable frequency servo, photoelectric, proximity travel and other position and time sensors through PLC and configuration software;
IF YOU HAVE MORE QUESTIONS,WRITE TO US
Just tell us your requirements, we can do more than you can imagine.